Here is the living room [before] with all its ugly red wall glory
and [after]
We painted the walls in this room Solitude by Benjamin Moore--but had the swatch matched at Home Depot. I really like this color, but was a little worried when we saw the can. It looks much more grey than blue, but it turned out just great!
On one of my trips to San Antonio, we stopped by the outlet malls and found fabulous curtain rods for a really great deal.
They were only $9.99 vs. the regular price of $169--woohoo savings! You can still buy these online if you want to, they are the bronze Knurled finial and rod set.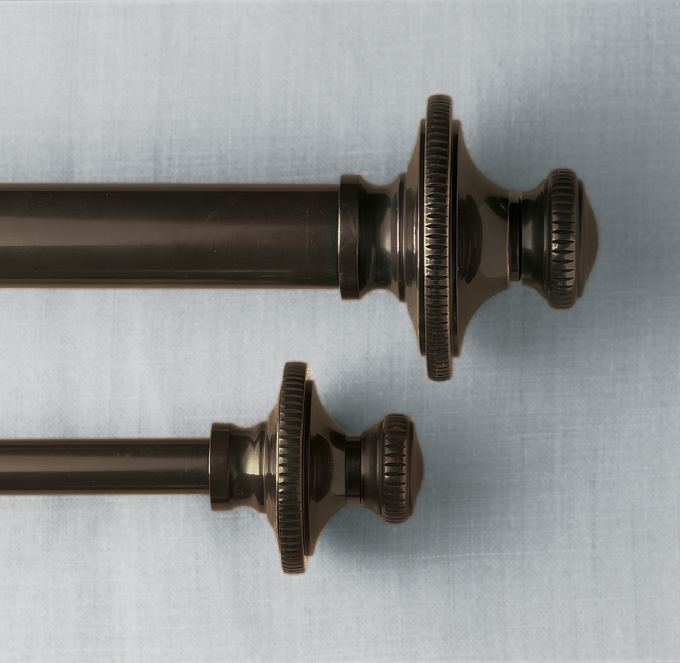 I love finding great deals! We got the curtains at Ikea, for around $14 I think.
Finding the curtains and rod was the fun part. Hanging them.
Well that's another story.
The biggest disappointment in our home so far is...we have plaster walls :-(
Except our bedroom, its sheet rock.
Since I hang things up, switch them around and do it again and again, this really limits me. Because it takes SO much more effort to hang stuff, and its harder to patch (and make look good) the plaster.
We really fought hanging up the curtain rods but eventually got it, we used toggle bolts to hang the rods.
Lets just say, they are up and never moving!
The chalk board is a frame my parents found in the trash and rescued for me. Mom painted plywood with some chalkboard paint. I love this!
Aunt Debbie--See the rug you passed on to us? We still love it!
Welcome to the living room :-)
xo
Megan
ps. did you see the cute bowl of colorful old croquet balls my mom and sister found at a garage sale? awesome.